As a non-profit 501(C)3 organization, Flagler Playhouse is dedicated to enriching and entertaining the community through "live" theatre. We are actively seeking other "arts" organizations to join us in making our "block" a cultural hub for the county. Our more than three decades of service are well-documented in the newspapers and magazines in the area. Mayors, county commissioners, congressional representatives, and numerous residents sing our praises. The generous support and involvement of our community ensures our continued success.

In addition to our spectacular performances, we are seeking to expand our educational component through workshops, readings, improvisational theatre, and children's theatre. We work closely with the Flagler County Schools.
​
A Funny Thing Happened on the way to the Forum
A Funny Thing Happened On The Way To The Forum is a non-stop laugh-fest. In exchange for his freedom, a crafty slave struggles to win the hand of a beautiful but slow-witted courtesan for his young master. Stephen Sondheim's joyous musical romp through Rome includes desperate lovers, scheming neighbors, mistaken identities, and secrets behind every toga!
Please reload
You
CAN

find inspiring local color in Flagler County!
No community is complete without a vibrant arts and music scene. Flagler County doesn't disappoint! We are home to a variety of different venues and artist styles. Music ranges from punk to classical, art mediums include paint, print and sculpture. Culture, music and fine art venues include big stage shows at the Flagler Auditorium, intimate productions at the Flagler Playhouse, outdoor concerts, art festivals and so much more.
Whether you simply enjoy art or are an artist yourself – you'll find your inspiration!
Flagler Beach's First Friday
First Fridays in Flagler Beach offer an assortment of musical genres from reggae to blue grass and beyond. The celebration flows onto the beach with great tunes and food and into the galleries with local artist receptions. Connect with the community and party with friends.
Instagrammer @behind_the_blue_fence
Flagler County Farmers Markets
Visit our markets and spend the day in beautiful Flagler County. We have many delicious restaurants, unique shops, accommodations and businesses for you to enjoy!
Flagler Galleries & Artistic Organizations
Founded in 2007, The Gallery of Local Art has been a starting point for many local artists. Now in its 8th year the gallery holds monthly shows, ranging from Plein Air Paint Outs, Photography, Pottery, and much more. Artists receptions are held every first Friday of the month from 5:00pm to 8:00pm, and are free to the public.
​
Founded in 1978, The Flagler County Art League (FCAL) is a 501c3 non-profit and presently has a membership of nearly 400 art lovers, supporters and artists and is a center for the visual arts in Flagler County. After spending many years using community venues, FCAL finally opened a "home" in City Marketplace in 2010. With exhibit space, classrooms, a gift shop and office – the energy is amazing with daily classes, workshops, lecture series, monthly meetings, art scholarships and much more!
​
At Salvo we wish to work together as a community of artists to create, inspire, and craft a culture within our community that is original,authentic, and diverse. We are providing a platform for exhibition and opportunities for education in the visual arts.
​
Flagler Local Artist Group, founded in 2016 to bring local art talent together with the mission to bring art to public spaces within the county.
​
Flagler Auditorium is Flagler County's premier performing arts center. It was created by a public bond issue twenty five years ago. This 1000 seat venue is available for professional performances, community performances and activities, and for Flagler County School needs. The Auditorium offers a large variety of entertainment: nationally touring Broadway, cultural programs, big bands, symphonies, family theater and celebrity entertainment.
​
The Flagler Auditorium Governing Board is dedicated to providing Flagler County with Professional entertainment at affordable prices, supporting arts in education, providing grants and scholarships, and nurturing arts and culture throughout the community.
​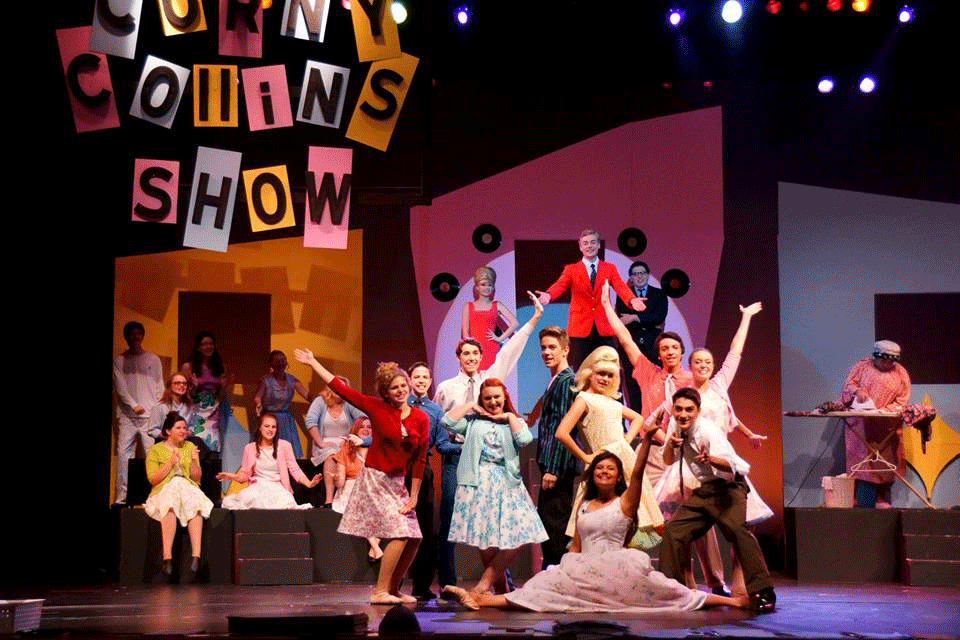 Flagler Beach Handmade Market
Stop by to support a variety of Crafters, Creators, Artists & Handmakers.

Every Saturday on South 9 St. In Flagler Beach starting at 9 AM.
Community Events
SECOND SATURDAY JAM SESSION IN THE PARK
3:00 PM - 7:00 PM

Location : Gamble Rogers Memorial State Recreation Area at Flagler Beach(3100 S. Oceanshore Blvd., Flagler Beach, FL 32136)
Jam out at Gamble Rogers Memorial State Recreation Area for Second Saturday Jam Session in the park. Musicians of all levels are encouraged to bring instruments and a chair to join the circle for a casual acoustic jam session. Instruments of all types are welcome but no power is available near the pavilions.
MOVIES IN THE PARK
8:00 PM - 10:00 PM

Location : Central Park at Town Center
The City of Palm Coast's Parks and Recreation Department and Flagler Schools proudly present Movies in Central Park on the second Friday of each month (excluding January, February November and December). The movie begins at dusk and admission is free. A different family feature is shown on the big screen in the stage area at the main entrance to the park. We remind all movie goers to bring blankets, chairs, picnic baskets, bug spray and make plans to come early with your family, friends and neighbors..